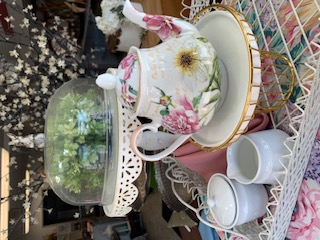 Chelsea's Afternoon Tea Party
Spring is the perfect time to take pleasure in the little things - like afternoon tea! We are so excited to offer our first Afternoon Tea Party extravaganza! Join us at the Beaver Train Station on May 7, 2022 at 1 o'clock in the afternoon to share your favorite teas, scones, and savory and sweet treats with your loved ones. Do you still need to get a Mother's Day gift? Our event is Mother's Day weekend - why not bring Mom along and let us pamper you both!

Reservations are $35/per person.
Click here to register!