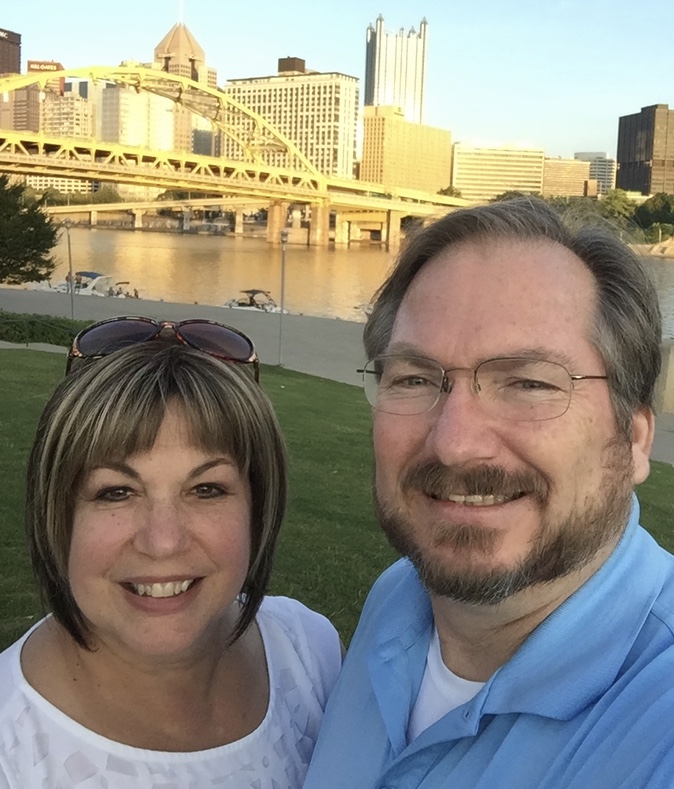 Our Story
Chelsea Party Center is your full-service party planning and equipment rental source. We have a wide selection of items for any event, including tables and chairs, tableware, glassware, a huge selection of linens, centerpieces and decor, portable bars, a beverage fountain and chocolate fountain, and more.

Matt and Brenda Mellen started their rental business in early 2014 on a shoestring budget. Brenda was diagnosed with breast cancer in 2011. After battling the disease, they felt it was time to do the things they really wanted to do in life. For Brenda, it was starting a party rental business. Now cancer-free, they moved their 3-year-old business from Chelsea, Alabama to her hometown in Conway, Pennsylvania. When the former Mary's Bridal building went up for sale in Beaver Falls, Matt and Brenda found themselves in the right place at the right time, and they bought the building.

What Makes Us Unique
Whether your idea of a perfect event is with a small intimate gathering or a large group, Chelsea Party Center can bring your dream to life in our showroom. Select from over 300 linen samples to see what works best for your vision. We can put a tablescape together for you to make sure we have the exact color needed. Need dinnerware? We have that too. Centerpieces? You can rent an ensemble centerpiece or rent the parts and pieces to make your own.

Every one of our clients is special to us. We want to make sure that their special day is exactly what they want it to be. If we don't have it in our inventory, we do everything we can to find that perfect item. For example, one of our brides wanted a small, unique table to showcase her wedding cake in a rustic barn setting.

Check Us Out Because.
We are the newest full-service party rental business in the area. Whether we help plan your event, or just provide the centerpieces or chairs, we are part of your team. We want your special day to be a no-worry, hassle-free experience!